What knowledge and characteristics do I need to study medicine?
Many high school graduates ask themselves what they should become one day and what they have to study for it. Some of them decide to become a doctor. But what knowledge and qualities do you actually have to have in order to start studying medicine? During high school you are taught many skills that will make life easier for you during your studies.
These qualities take you further
Willpower
You will often reach your limits during medical school. Because of this, your dream should be to become a doctor. Only a strong motivation and a firm conviction will help you to get through the difficult study. Even after you graduate, it doesn't get any easier. Shift work also requires willingness to work at night and 24 hours on weekends. Unfortunately, these are not exceptions, but facts of normal professional life.
Not all subjects will be fun for you in the course of your studies. In order to pass all exams, you have to be very diligent and study regularly. For many subjects it will not be enough to just memorize them. You should also internalize and understand some of the content. Regular attendance of the lectures will help you with this. Since none of the lectures is compulsory, you should always stay motivated to get up early every morning and drive to university. Some universities / colleges also upload the lectures or the lecturers' scripts to Moodle afterwards. Moodle is a university portal where you can register for courses or prepare for seminars.
Regardless of which university you apply to: As a rule, you have to prove your motivation and willpower before starting your studies. This is usually done first in a letter of motivation / letter, later during the entrance examination.
Self-discipline
New university / college, new challenges! When you start your studies, you have to learn self-discipline and independent work and make it your characteristics. None of the lecturers or professors will force you to do your homework. In addition, your presence is only checked in the compulsory courses, otherwise you are free to attend certain lectures or not.
Neither your parents nor your teachers will control you now. In order to learn successfully and complete your studies, you have to organize and manage a lot yourself. In the lectures you should take notes or at least listen carefully. Registration for all events / lectures usually takes place online and within precise deadlines. If you missed the deadline, you will not be able to attend the event until a year later.
The exams are usually at the end of the semester. The libraries are actually always open. At the latest in the exam phase, you should only take your books with you and go to study. This usually works very well in the library, as you can concentrate well there and are less distracted. Strong self-discipline is particularly important during the intensive study time for the exams.
Mental resilience
An important prerequisite for becoming a doctor is, of course, psychological resilience. You will face human suffering and grief on a daily basis. Regardless of whether you will later work in surgery, gynecology or psychiatry: Your patients will share their problems and feelings with you and rely on your help and advice. From the first semester of their medical degree, students will practice on real corpses. This also requires strong nerves and means psychological overcoming for some students.
empathy
Every doctor aims to help people. It is not always necessary to act purely scientifically, but also in a human way. That is why it is indescribably important that empathy is one of your qualities. Even if the time for discussions with the patient is always short, one should always behave in a human and empathic manner towards the patient. If the sufferer feels understood and valued by the doctor, then that is half the battle and the patient will remember it positively.
In the course of your studies, you will also learn how to best deal with patients and their relatives in the subject of psychology. A good relationship between doctor and patient is not only conducive to more efficient treatment, the patient also prefers to show up for the next appointment and may even recommend the doctor to others.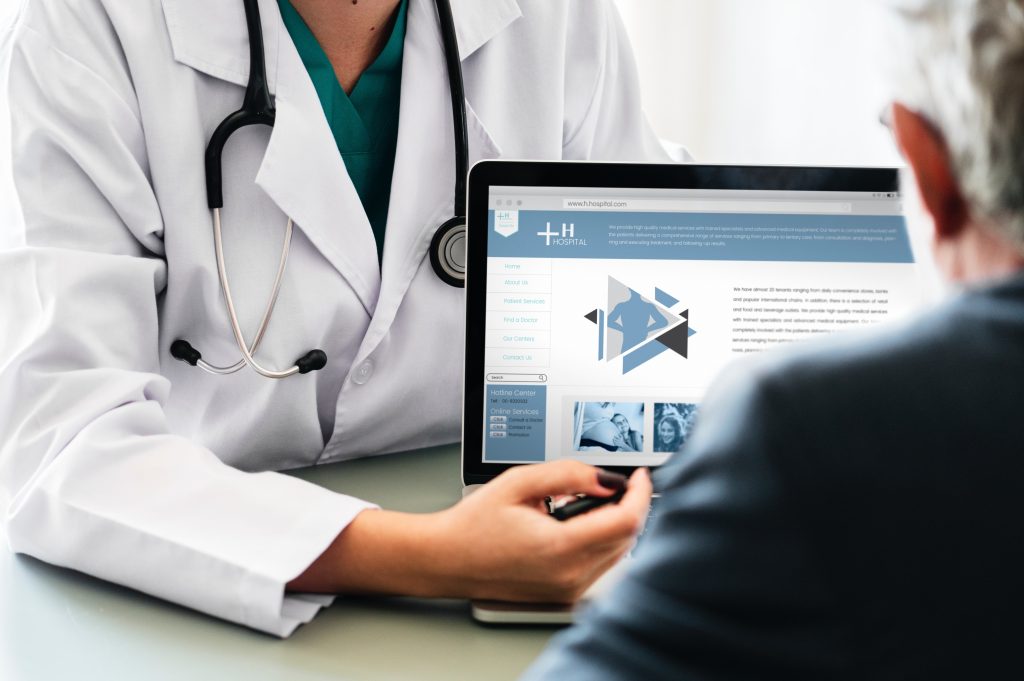 What knowledge do I need to study medicine?
Do you need the Latinum to study medicine?
The Latinum is not a prerequisite for applying to study medicine. However, it can increase your chances of being accepted. Since the first semesters are very learning-intensive, it makes sense to master some basic Latin vocabulary. You will learn all the terms in anatomy later in Latin, plus a terminology course.
Scientific advanced courses
The first four semesters of the medical course (in the standard course) mainly consist of the basics of the natural sciences. First you will study the basics of chemistry, physics and biology. The physiology and biochemistry courses build on this. You then use the knowledge you have learned to determine the cause and treatment of a disease. If you placed the science subjects on a higher level in the Abitur, then this is definitely a great advantage for the start of medical studies.
Practical experience
Actions speak louder than words! During the selection process you can not only express your interest in medicine, but also prove that you were able to gain initial experience in this area and that you have already invested time and energy to come closer to your dream. Practical experiences include: B. a completed nursing internship, the voluntary social year (FSJ) or vocational training. These experiences prove your motivation to the selection committee and will also help you with your development.
Podcast on the article
In this episode, our authors will accompany the article discussing the qualities that you as a budding medical practitioner need most to successfully complete your studies!