Which food best represents Cambridge MA
The 8 best breakfast and brunch spots in Cambridge, Ma
While most people know this town runs on Dunkin, Bostonians enjoy good breakfasts too, especially on the weekends. Cambridge in particular has many restaurants that offer the best brunch, from simple coffee to the most creative breakfast plates.
Café Luna
Café Luna in Central Square serves breakfast on weekdays and brunch on weekends. You can order anything from classic French toast to lobster and avocado omelets at this cozy café. Their menu is filled with creative breakfast options to satisfy both sweet and salty tastes.
Café Luna, 403 Massachusetts Ave, Cambridge, MA, USA, +1 617 576 3400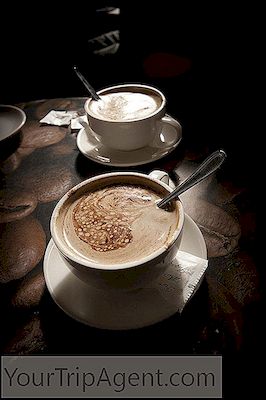 Coffee in Café Luna | © Conor Luddy / Flickr
Curio Coffee
It's not often that a business gets five stars on Yelp, but Curio Coffee did the feat. They not only serve a full menu of coffee and espresso, but also waffles - their specialty. These delicacies are made in small quantities and cooked to order so you get the tastiest waffle every time you visit.
Curio Coffee, 441 Cambridge St, Cambridge, MA, USA, +1 857 242 3018
Clover
Clover is definitely different from any place you've ever eaten, and that's the point. In this purely vegetarian food laboratory, they give fresh food a breath of fresh air. Their farm-to-table philosophy means they can be anywhere no Have freezers and food is prepared and ordered daily. The menu can change from day to day depending on your food; so you never know what you're getting here and that's the fun of it.
Multiple locations in Cambridge, MA, USA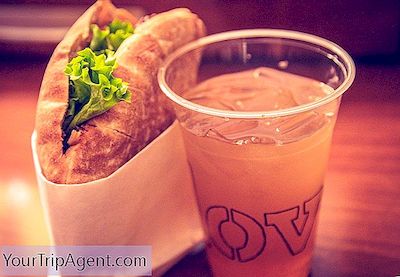 Eating out in Clover | © Tony Webster / Flickr
Henrietta's table
Here's another Cambridge vegetarian hotspot, one of many restaurants catching the farm-to-table trend. Henrietta's Table's slogan is "Fresh and Honest" and the menu is simple, elegant breakfast food. Here you can order dishes such as smoked salmon with bagels, cream cheese and traditional side dishes or prepare your own omelette with fresh eggs from the farm. Better still, the rustic vibe will take you from the crowded city to a relaxed, rural vibe.
Henrietta's Table, The Charles Hotel, 1 Bennett Street, Cambridge, MA, USA, +1 617 661 5005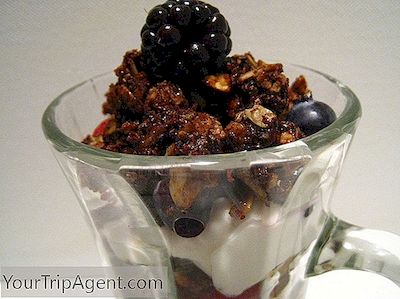 Parfait at Henrietta's table | © megan.chromik / Flickr
Alden & Harlow
Alden & Harlow doesn't open until 5 p.m. on weekdays, but weekend brunch is worth it at the end of the week. All of their menus are small plates, inspired by a gathering of friends and family at a kitchen table at home, with an upscale twist. You won't find the traditional bacon and egg breakfast here, but rather dishes like the ubiquitous kale salad, pickled corn pancakes and croissant toad in the hole.
Alden & Harlow, 40 Brattle Street, Cambridge, MA, USA, +1 617 864 2100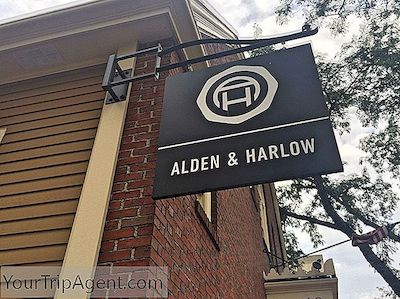 Alden & Harlow | © Casey Campbell
Sofra Bakery & Cafe
If you fancy a different breakfast, Sofra Bakery & Cafe is the place for you. This Middle Eastern bakery is a hidden gem for sweets and foods inspired by traditional foods found in Turkey, Lebanon and Greece. The name "Sofra" is synonymous with generosity and hospitality in Turkey, making this casual cafe a popular spot for locals.
Sofra Bakery & Cafe, 1 Belmont St, Cambridge, MA, USA, +1 617 661 3161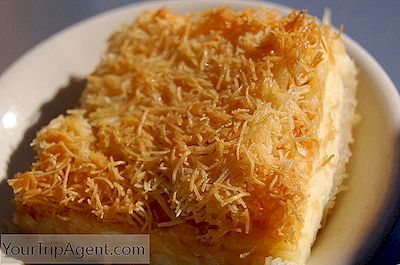 Baklava from Sofra | © snapepea & bokchoi / Flickr
Beat Brasserie
The glamorously decorated Beat Brasserie is unlike any restaurant in Boston, and for good reason. Go down the stairs to their underground room and you will think you have been transported to New York City. The owners are the same team behind the wildly popular jazz restaurant, The Beehive, and here in Harvard Square, they offer clean and elegant weekend brunch.
Beat Brasserie, 13 Brattle St, Cambridge, MA, USA, +1 617 499 0001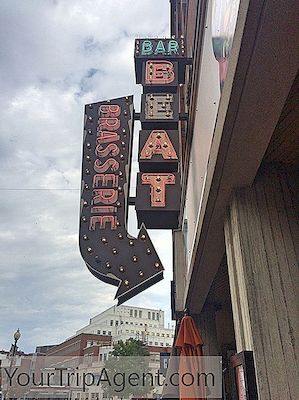 Beat Brasserie | © Casey Campbell
Flour bakery + cafe
It's hard to find a Bostonian who doesn't love Flour Bakery and Cafe. Everyone loves their famous sticky buns, but they have a wide variety of both sweet and savory breakfast options. You can even take baking classes here and learn how to make those sticky buns yourself.
Multiple locations, in Cambridge, MA, USA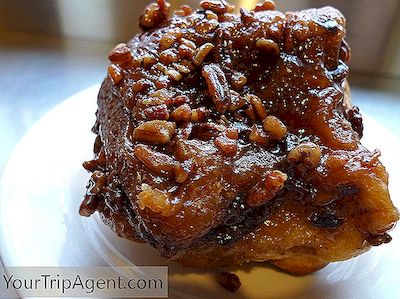 Flour Bakery Sticky Bun | © Arnold Gatilao / Flickr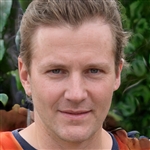 Author: Brent Matthews
Brent Matthews is a 44 year old journalist. Social Media Practitioner. Twitter lover. Coffee nerd. Student. Avid troublemaker. Entrepreneur. Advocates of music.