What is the new startup to see
That was the Startup Salzburg year 2020
This year was tough: pandemics, lockdowns, new formats and the like kept us and the startup scene pretty busy. Today we would like to review this year with you, in which nothing was the same as always.

Ecosystem
First of all, we would like to thank you - our Startup Salzburg Community - very much. Because you have gone through with us all the adversities that this year presented us: last-minute changes, event cancellations and postponements were just as little a problem for you as active participation in online and hybrid formats. You really impressed us with your wealth of ideas. Because this year you have kept our coaches on their toes with your inquiries than in previous years. "Startups want to implement their business ideas even in difficult times. We experienced that in a very special way this year. Many now see the opportunity to rethink things and to develop new things with a pioneering spirit and courage. That is very motivating and we can look back on an exciting year, "says Oliver Wagner, Head of Startup Salzburg.
Lorenz Maschke, Head of the Startup Salzburg Service Point at WKS, experienced the first half of the year as follows: "I found it incredibly powerful and inspiring how the startup community organized itself online very quickly after the first shock in the lockdown in March , has moved together and has mobilized its unconditional strength for positive design. It was wonderful to feel this solidarity in the Salzburg ecosystem at the successful first Startup Salzburg Online Demo Day in June. That was my first positive highlight of the year. "
New formats
In 2020 our community did not stand still. On the contrary: For example, the fourth round of the FACTORY ended in June and the next round started in July. "It was very nice to see that, even or especially in these difficult times, so many excellent founders contacted us and that we were able to form a strong fifth batch for our incubation program," says Lorenz about the FACTORY. Speaking of which: the (non-public) mid-term pitch of our current FACTORY startups recently took place. We can already tell you one thing - our founders have put a lot of effort into it. It is impressive how much they have developed over the past six months.
But we also had completely new formats in store for you: The Startup City Lab Salzburg was launched together with the Knowledge City and the Happylab. There, future founders learn the art of prototyping. And with the startup Icebreaker, there has been a new event format since 2020. Fun fact: "At the beginning of February we had the first and only physical event this year with the Startup Icebreaker # 1 ... that was really cool," says Ernst Novak, coach at the Startup Salzburg Service Point at ITG. You can see how it looked at Icebreaker # 1 in the video. From today's perspective it seems somehow unimaginable to see so many people in one place, doesn't it?
Same procedure as every year ... not!
The first online demo day was of course a highlight of our year. Because the event is our biggest event. Accordingly, a lot of manpower is put into it. "At the beginning of March we were full of anticipation for the Demo Day, which should actually have taken place on March 17th, 2020. A week before that, the sad news came that no events were allowed to take place! For a few days I was really devastated because of that, "reports Katharina Lugstein, from the Startup Salzburg Service Point at the WKS. "After a few weeks, we thought that the startups and our events had to go uphill again. It was clear, however, that the Demo Day could not take place on site this year. Without further ado, we decided to open the Demo Day as an online format in cooperation with derBrutkasten. After intensive weeks of preparation, we succeeded in brilliantly staging the first online demo day on June 25, 2020, "continues Kathi. And what's next for Demo Day in 2021? Be curious, because he's getting an upgrade! The Demo Day 2021 will take place in mid-June at Salzburg's new innovation festival salz21.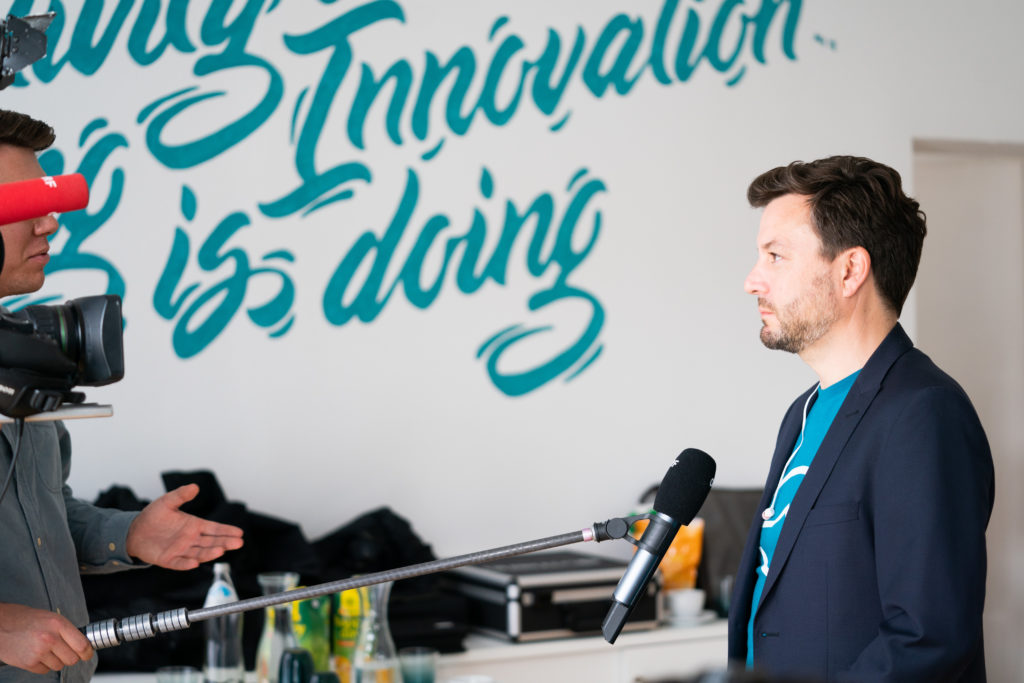 "For me personally, it was of course a highlight that I was able to explain the startup world to my parents at Salzburg Today," says Lorenz about his television appearance during the Demo Day. (Photo: WKS / Probst Photographie)
Further event highlights of 2020 were startupTALK, the Startup Salzburg Weekend, Homecoming Startups 2020 and many more. Needless to say, the switch from face-to-face to remote events was a real challenge for our team at first. But together we did it well and you really accepted our offer.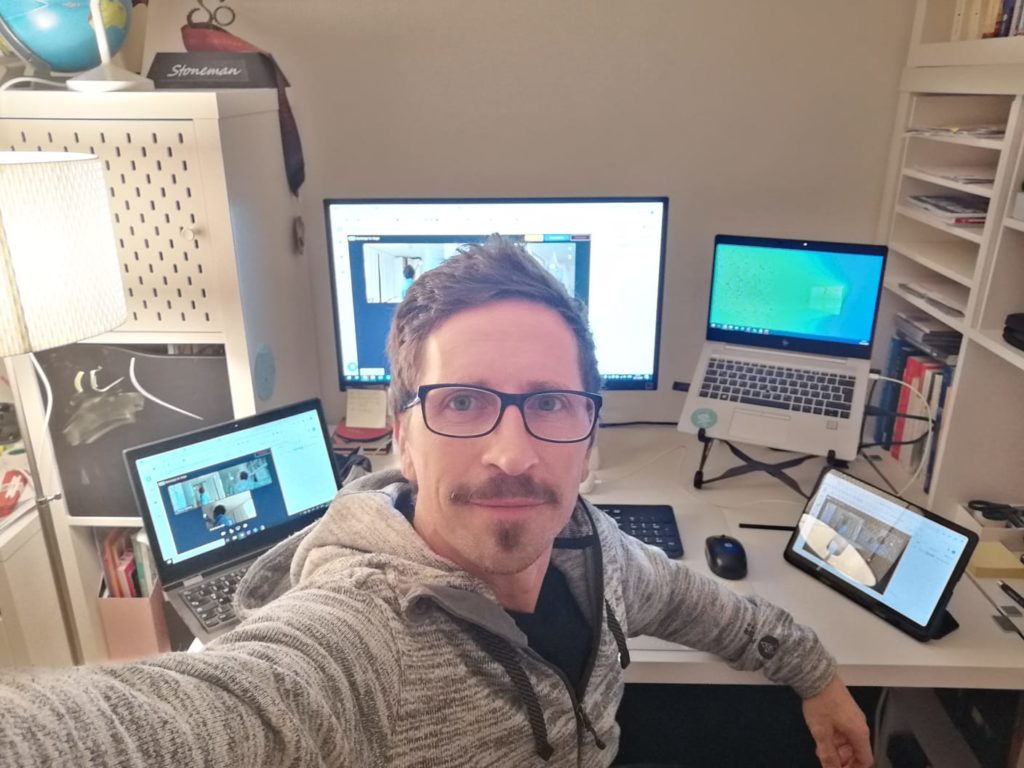 You can see how things looked like when we switched from presence to remote events in our home offices, using the example of Ernst. (Photo: private)
Website redesign
We used the first lockdown to give parts of our website a new look. Our performance overview has been streamlined and the blog got a new entrance gate and was restructured a bit. And now our protégés, by which we mean the startups with whom we work intensively, have their own new area where we can present them to you quickly and clearly. The list is constantly being expanded, so it's worth checking out regularly.
numbers, data, facts
Our communications team looks back at the numbers. In 2020 we have:
15 newsletters sent. If you don't know our newsletter yet, sign up for it! There you can expect regular news from the Startup Salzburg world. Subscribe to the newsletter now!
31 blog posts published. The top 5 can be found below!
2241 Facebook followers generated. Let us have a like there!
Got 696 Instagram subscribers. Follow us on Instagram!
Gained 524 LinkedIn followers. We have also been on LinkedIn since July. Have a look there and network with us!
1 face-to-face event held, all others took place online.
The top 5 blog posts in 2020:
Budgeting for Beginners
Time recording - by the way, this article is also available in the new edition of time recording tools for startups II
Business Model Canvas for download
SWAIG - there is an update here too
story.one - where stories are at home
Incidentally, the article on failure as an opportunity was the least read in 2020. How appropriate 😉 Of course, we in the blog editorial team couldn't get past the topic of Covid-19. In several articles, various founders told us how they were affected by the pandemic.
Learnings
It was an outstanding year, nobody can deny that. Nevertheless, we have achieved a lot together. The Salzburg startup community is more active and networked than ever before and cannot be beaten down by a pandemic - even if times are really tough for many founders. Despite everything, we also learned a few positive things. Lorenz sums it up as follows: "I take away from the year that nobody can avoid 'digital first' and 'new work', but that we became very aware of the value of personal exchange."
Oliver also picks up on this: "This year was a special test for our startup ecosystem and we all miss the personal get-togethers. But I was also enthusiastic about how well you can work together digitally. We carried out our startup coaching and many collaboration formats online, that worked really well. "Finally, we just have to emphasize once again how much we are looking forward to being able to get together again" in real life "in 2021! Stay healthy!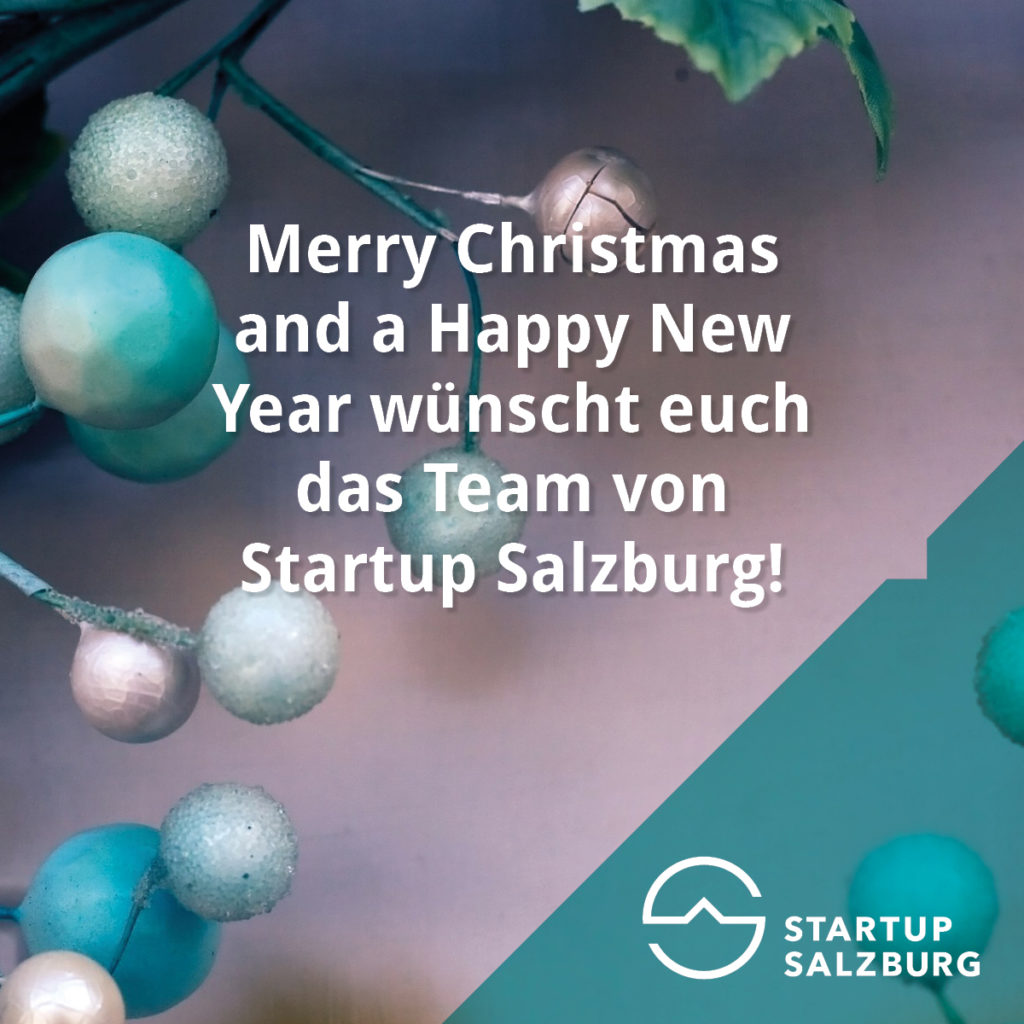 (Cover picture: Immo Wegmann on Unsplash)